This is an awesome game like the #2 Game in the US Overall called Don't Step The White Tile...  
The Flappy Bird trend showed us that it is possible for an indie dev with a simple game to make it to the Top Charts.  Dong started it and then even before his game was pulled from the store an army of apps marched in to take over the Top Rankings in the App Store... 
Flappy Bird proved to us a very important point... that App Store users are craving FUN yet SIMPLE bit-sized games that they can easily play on their mobile phone.
Lots of clever devs who followed the trend and gave App Store users what they were looking for suddenly found themselves with staggering successes on their hands, driving thousands, tens of thousands or even hundreds of thousands of downloads per day...
(Our own Flappy Reskins were very successful...)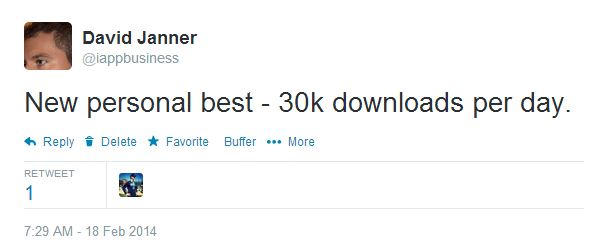 So that's where Don't Step The White Tile comes in...
It's a SIMPLE, FAST-PACED reaction game that has proven a hit in Japan and was imported with amazing success into the US App Store.
And you can see the lessons from Flappy Bird being replayed once again...
The savvy devs at redBit were one of the first off the bat to release a copy of white tile, based on the same proven gameplay, and they have already hit the Top 20 US Overall...
Their success might not be typical, but it just shows you the power of basing a game on proven gameplay that App Store users have shown you that they love.
You can make games like the following apps with this source code:
"Piano Tiles"
"Don't Tap The White Tile"
"Don't Touch The White Tile"
"Don't Step the white tile"